Leadership...
Major James Cunningham
Chairman, TCVO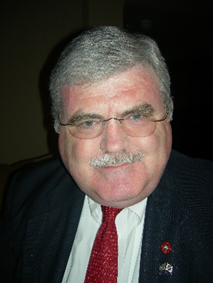 James Cunningham has had a long career in the areas of education, the military, marketing, IT and benefits administration. James began his educational career teaching middle schooler's in Oklahoma. Shortly after that, he began what was to be a twenty-one-year career in the Army Reserves and Army National Guards of Oklahoma and Missouri. He worked for many years in marketing with AT&T (nee Southwestern Bell and SBC Communications). Since his retirement from the Army National Guard, he has ceaselessly worked in advocacy for the military members, veterans, retirees and dependents both at the Federal and State levels for over 20 years with MOAA and the TCVO.
James is presently the President of the Texas Council of Chapters for the Military Officers Association of America. Chairman of the Texas Coalition for Veterans Organizations. Past member of the Army Chief of Staff's Retiree Council. Co-Chair of the JBSA Ft. Sam Houston Retiree Council. Member of the Veteran Services Advisory Committee of the Texas Veterans Commission. He is a life member of the Association of the United States Army, the Military Officers Association of America, Associate Life member of the Vietnam Veterans of America and participates in many other groups that help the military community.
James and his wife, Cheryl live in New Braunfels, TX
---
On July 13, 2015 John was elected as the Department Commander for the American Legion Department of Texas. Prior to that John served as Department Vice Commander. He served as Director of the Veterans Employment and Training Service (VETS) from January 21, 1991 to December 31, 2010 when he retired.

He entered the U. S. Army in 1969 and served two years, one of which was in Vietnam. He was honorably discharged as a Specialist E-5. After returning from military service, he was hired by the Texas Employment Commission as a Veterans' Placement Specialist. He was promoted to Interviewer, Site Manager, and then served as the Local Office Veterans Employment Representative for the Port Arthur Texas Employment Office.

He received a degree in Business Management from East Texas Baptist University and was selected as the Outstanding Senior Business Student in 1969.
He was hired by VETS in May of 1974 and served as an Assistant State Director in the Lubbock, Houston, and Austin offices. While serving in Houston, he was selected by the Mayor as the Vietnam Veteran of the Year in 1979. VETS promoted John to State Director in 1991 and he has served in that position since then. He is a recipient of the Secretary of Labor's Exceptional Achievement Award 2000 and 2001.
John has served on numerous committees and task forces at the national level for the Department of Labor. He was responsible for designing and developing new methodologies for conducting reviews and tracking production. He is responsible for the coordination and direction of individual staff assignments, monitoring performance production, and interface with public and private organizations on behalf of veterans. In his current position, he is the Grant Officer Technical Representative for the Jobs for Veterans State Grant (JVSG) as well as a number of competitive grants. John is also responsible for all Uniformed Services Employment and Reemployment Rights Act (USERRA) and Veterans' Employment Opportunities Act (VEOA) investigations in Texas.
John D. McKinny, Commander
American Legion Department of Texas
Vice Chairman, TCVO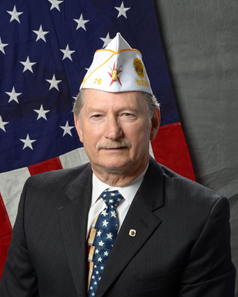 ---
James "Jim" Brennan
Legislative Director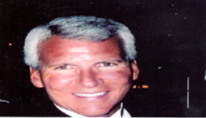 Jim Brennan was appointed as the Texas Coalition of Veterans Organizations Director, Resources & Research in 2009. This appointment followed several years of advocacy at the Texas legislature related to business and veteran issues. In 2013 he assumed the duties of Legislative Director. Jim served in the U.S. Army in 1969 -1970 as a medic. His assignments included Ft. Polk, LA and Ft. Sam Houston, TX.
Jim is the President and owner of AAUSA Electric Supply, Inc, a Service-Disabled Veteran Owned Small Business. The company, founded in 2004, supports government projects around the world.
Jim has been a relentless advocate for veterans and their families at the Texas legislature. He is committed to protecting the interests of veterans through monitoring proposed legislation and initiating legislative proposals based on the expressed concerns of our members.
Memberships/Affiliations
Texas Veterans Commission Advisory Board for Veteran Services
Texas Veterans Commission Advisory Board for Employment & Training
Past Vice Chairman, Past Board Member
National Defense Industrial Association Central Texas Chapter
American Legion Travis Post 76
VVA Chapter 915
National Defense Industrial Association
Past President, Central Texas Chapter
---
Military:
Battalion Training NCO, Infantry Officer Candidate School, Airborne School, Infantry Platoon
Leader, Executive Officer and Company Commander Vietnam 1967
Education:
BBA Business Honors University of Texas at Austin,
Master of Professional Accounting University of Texas at Arlington,
ABD for PhD Accounting University of Texas at Austin.
Teaching Experience:
University of Texas at Arlington, University of Texas at Austin, St Edwards University Austin
Educator Certification Computer Systems University of Texas at Austin
AP/IB Computer Science Teacher Westwood H S, Austin
Work Experience:
U S Army 1963 to 1967, Price Waterhouse, LTV Corporation, Coopers & Lybrand, Bell
Helicopter Textron, W. W. Ivie, CPA
Community activities:
Austin Habitat for Humanity Board Member,
American Legion Post 76 Commander, Adjutant
Walter W Ivie
Treasurer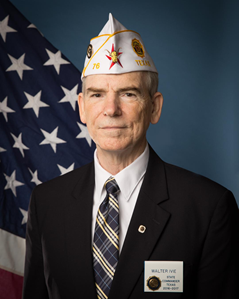 ---
John Miterko Research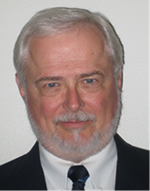 Profile: 30 years with Telecom Systems Division of 3M Company as senior Manager in International and Domestic Marketing, Project Leadership with full P&L responsibility, Marketing Communications, Marketing Operations, Business Development, Sales, Sales Support, Demand Management, and Global Customer Relationship Management Re-engineering in positions of increasing responsibility. Retired from 3M in January 2002. Since retirement he has devoted his time, energy, and expertise exclusively to the multiple Veteran Service Organizations at the chapter, state, and national levels in numerous positions of responsibility and authority.
Military Experience:
US Army 1968-1972; Captain, Military Intelligence, MOS: 9666 and 9668 (Special Agent; Area Intelligence Collection Officer)
Republic of Vietnam 1971-1972 Chief of Military Intelligence Collection Operations for the 3rd Military Region RVN; Highest personal decoration: Bronze Star. Responsible for directing unilateral and bilateral intelligence collection operations for the 12 provinces comprising the Third Military Region of South Vietnam, which included the Saigon Special Region, as well as cross border intelligence collection operations into Cambodia.
Over the past eighteen years Miterko has received numerous awards from multiple Veteran Service Organizations at the local, State, and National levels, as well as two Native American Veteran groups, for his service to all generations of Veterans.